I'm in the crafty mood and thinking about adding other items besides my paintings, to my etsy shop. Today, I thought, "I should make a goddess doll... or maybe I will make a goddess poppet filled with herbs and rose petals! Oooo I like that idea!" Well, if this mood holds through my day off, I might have to give it a try, and of course I will be sure to post it here as well as in my shop. I'm excited about the idea and wondering what I will come up with.
I'm also wanting to incorporate paintings with pagan appeal, but I'm still thinking about that project. I have various ideas running through my head; I jut haven't decided on one yet, although... I'm leaning towards recreating my Element coloring I did in markers during Earth week (Soul Coaching) in watercolor on a canvas.
If any of you readers have any ideas for a pagan watercolor project, I'd love to hear them... feel free to fire away :-)
In the meantime, I found some more etsy items to share!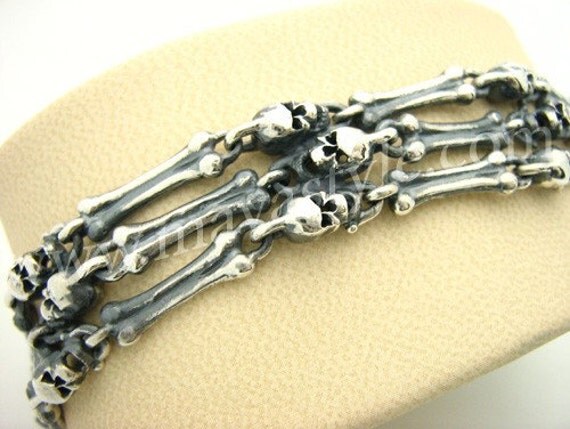 I saw this sterling silver skull and bones bracelet and thought of my friend Magaly at
Pagan Culture
, she loves bones! You can find this very cool bracelet at etsy... just click on the photo to visit the shop.
Then I found this beautiful mirror by TMJ Rapson aka Tamara Rapson. Wouldn't it be great for an altar, or even to hang on a wall? I love it!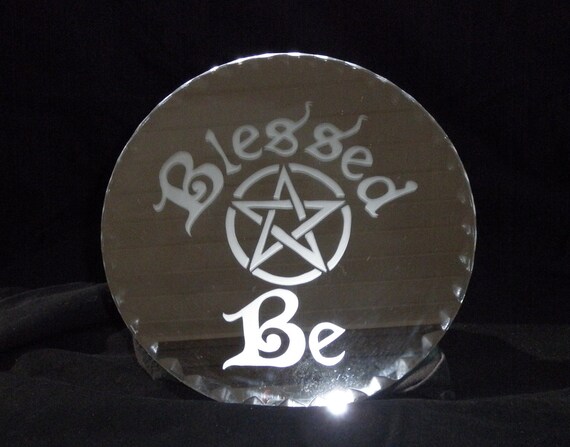 Check out this unique pendulum from Crowning Elements; it has a very Steampunk look, doesn't it? How cool is that!